Caesarstone Ltd. manufactures premium quartz surfaces, which are used in both residential and commercial projects as countertops, vanities, wall cladding, floors and other interior surfaces. Caesarstone combines beauty with outstanding performance, enabling you to bring your design imagination to life.
Why Caesarstone?
Caesarstone has consistently been at the forefront of innovation in our industry. Whether it's developing new technologies and production processes that allow us to create breakthrough designs, or working with the world's leading designers to generate new concepts, Caesarstone has a passion for innovation that is unmatched in our field. Having created different textures, different finishes and radical new designs.
We simply provide the tools for you to put your unique stamp on any room, and create an interior that is strikingly different than any other using the best resources in the world.
Caesarstone Quality
As passionate as Caesarstone are about design, they are equally committed to providing the best quality and service. Caesarstone has received worldwide recognition for commitment to quality, safety and environmental standards.
Each and every one of their surfaces are carefully inspected to ensure it meets the highest level of international quality standards. Caesarstone surfaces come with a comprehensive warranty and professional customer service and support to our customers in over 50 countries worldwide.
Quality is part of Caesarstone's core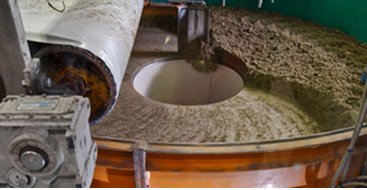 1. Feeding and mixing
The raw materials (quartz, pigments and polymers) are carefully selected, tested and then mixed together.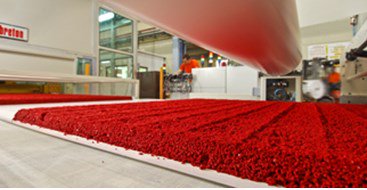 2. Moulding and pressing
The mixture is then poured into a mould and formed into slab sizes of 306 x 144 cm or 120 x 57 inches. It is compressed under very high pressure (nearly 100 tons psi) and vibrated in a vacuum. This removes all the air and creates a compressed surface.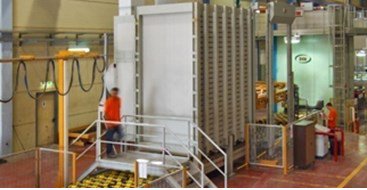 3. Curing
The slabs are then moved to the curing kiln and heated to 90°C for 45 minutes which provides the finished levels of strength and solidity.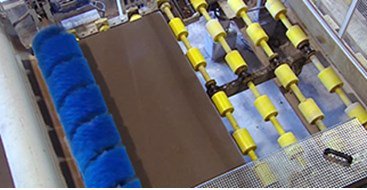 4. Polishing
The slabs are gauged, calibrated and then polished to a perfect finish in a wide range of colours and designs.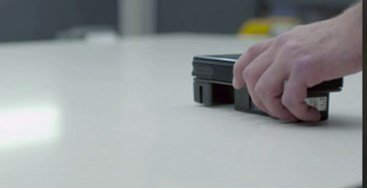 5. Quality Testing
Every slab then undergoes rigorous quality testing to ensure it meets our extremely high standards of color, hue and consistency.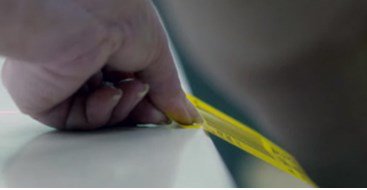 6. Tagging
The slabs are then labeled, sorted and tagged, and enter our distribution system to ensure they reach our customers in perfect condition.
The Caesarstone Range
Talent, innovation and cutting edge technology go into each and every Caesarstone collection. From kitchen countertops, bathroom vanities, wall paneling or even custom-made furniture, Caesarstone quartz surfaces are adaptable enough to use anywhere you dare. Whether you're looking for inspiration, or ready to take your interior décor to a whole new level, at Cambridge Worktops we can help make it happen.​​​​​